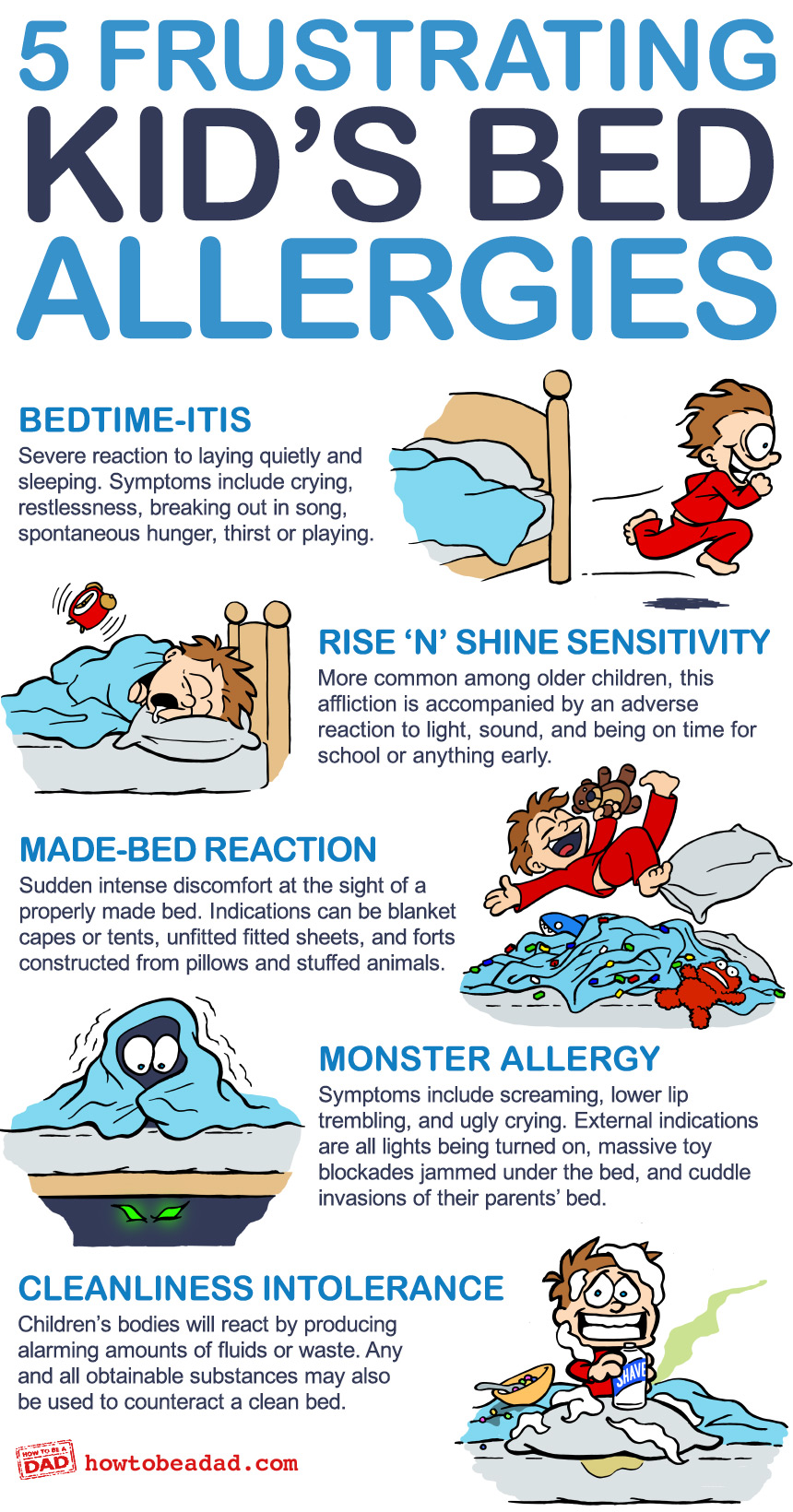 This post is sponsored by Tempur Sealy, but all the crazy talk here is mine, to spread the word about Cocoon by Sealy's unique frustration-reducing mattress solution.
Sure, these may not be "real" allergies, classified by "real" doctors. But, MAN, kids sure do make it seem like they are.
Kids actually are great with beds. But apparently for everything other than just laying peacefully and sleeping already. Their beds get used as a toilet, a junk drawer, a trampoline, a dining table, a fortress, and every once in a while, yes, as a place to finally pass out. When they're not invading ours, that is. Ugh.

So, Why Cocoon by Sealy?
Cocoon by Sealy knows how kids can be a pain in the… bed, and how indispensably convenient online shopping is for modern parents. So! Now you can buy a MATTRESS on-friggin-line from them! Cocoon by Sealy's beds can be ordered and shipped to your door! I'VE DONE IT! It's incredible.
And if you're worried about the "kids hate everything" factor, don't. It's got a 100-day trial and free returns.
Even if you or your kid doesn't need a mattress right now, check out how crazy rad this is!