"I never swear. Well… rarely. When I do, I usually say 'motherf**king c**ksucker'."
–Elizabeth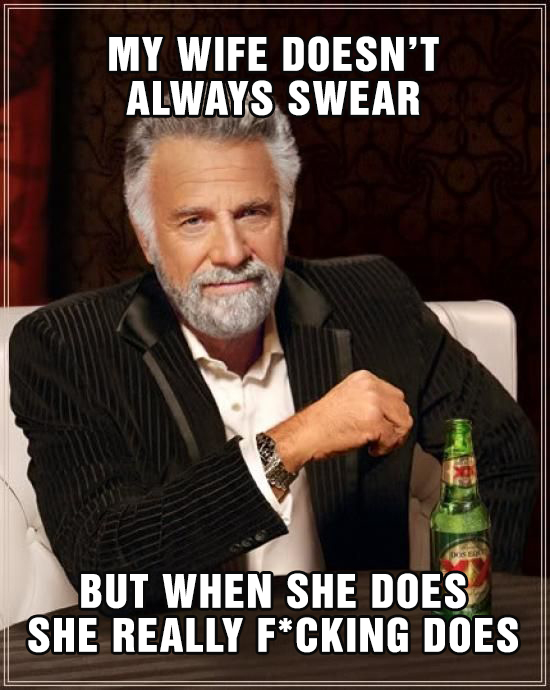 One could easily describe my own speech as "colorful." I like to think of statements as recipes, and swear words are some of the zestiest ingredients. My wife's speech tends to be pretty bland as far as cursing is concerned, but outside of the presence of children, if she gets dangerously cut off on the freeway or bangs her shin, her choice of words gets eye-wateringly spicy, fast.
–
More "My Wife Just Said…"
The fun doesn't have to stop here.
Follow us on Facebook. It's the best way to stay connected to us.