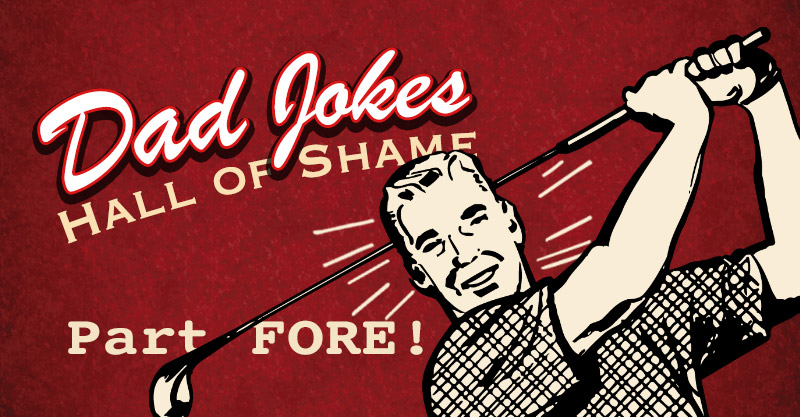 Father's Day is right around the corner and you know what that means! A full-on, consequence-free license to Dad Joke at will!
A lot of you loved/hated the Dad Jokes Hall of Shame series, so I had to give it yet another shot. Don't worry, no needles or autism for this dose of humor. Har-har-har-heh-heh-hee-hooooo… Sorry I'll stop.
Load up on these and use them unwisely. With this dad joke power comes great irresponsibility!

I hope your stomach doesn't hurt too bad from laughing. Or vomiting. You really could fill an ocean with the tears that have been wept from laughter or torture caused by these horrible puns and phrases.
What silly gags have made YOU laugh-gag? Which are YOUR favorite dad jokes? (I might add them to the next part!)
Have a happy Dad Joke Father's Day!
–
If you can stand even more…
See Dad Jokes Hall of Shame – PART 1
See Dad Jokes Hall of Shame – PART 2 (Holiday Edition)
See Dad Jokes Hall of Shame – PART 3