Have you ever wanted to step on a LEGO and not get hurt? Well, today could be your chance!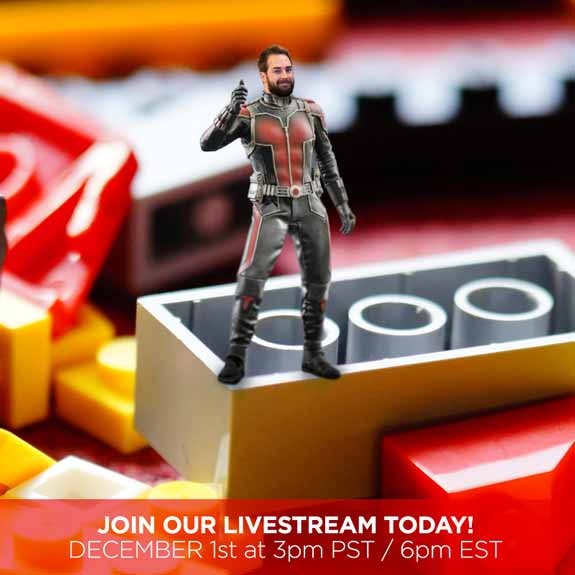 Join us today for at something so tiny, yet so very epic in scale: Ant-Man is coming to 3D, Blu-Ray combo pack with digital HD! We've been messing around with the Facebook live video option, and we really enjoy making complete fools of ourselves.
Special guests will be joining us from the film, as well as resident ant expert, Whit Honea. Lots of prizes and weird games for sure.
See you there! Ant-Man will be available 12/8 on 3D, Blu-ray Combo Pack and Digital HD.