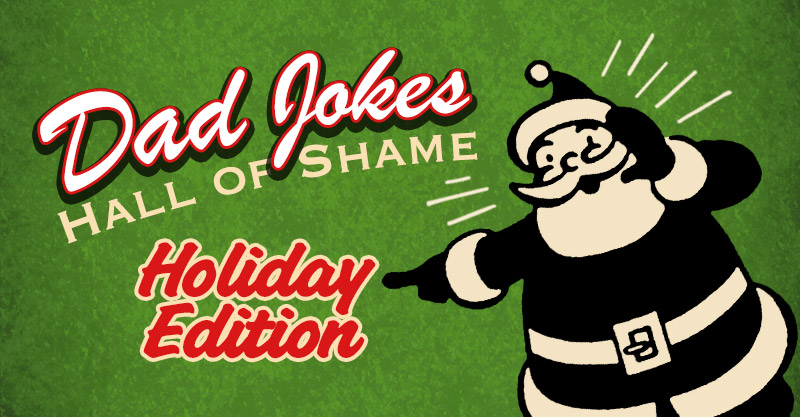 A lot of you seemed to love/hate my first post of the Dad Jokes Hall of Shame, and since 'tis the season for family getting together and experiencing tons of second-hand embarrassment from cringe-worthy dad jokes, I figured I'd give it another shot. Don't worry. No needles for this second dose! Har har har. I'll stop.
Give the gift of these dad jokes to your loved ones. They love you, so you can total get away with it. Probably.

You see! Dad jokes are the gift that keeps on giving! Even when everyone wants you to stop. Even when they beg.
So! What silly gags have made YOU laugh-gag? Which are YOUR favorite dad jokes? (I might add them to the next part!)
–