You may have already realized, we're not cavemen anymore. We've come a long way from rubbing sticks together spastically or throwing bones into the air like we just don't care. We've got apps for that.
What you may not have realized, is that we no longer need to cruelly limit ourselves to the rare times when we happen upon a campfire for us to enjoy one of the greatest advancements of modern civilization… S'mores!
Let's look at the modern times of just a couple of weeks ago. My 5-year-old son turned and lasered an intent look at me, asking, "Daddy? Can we please have S'mores?" He used one of those kinda creepily adult tones kids use when they really want something. When they skip common begging and go straight for the Jedi mind trick.
The summer days have been so grossly hot you could cook eggs on all kinds of unsanitary outdoor surfaces. But, that look he gave me, man! Ugh. I needed to find the yummy droids he was looking for, so I bit the bullet and, sweating bullets, made a fire in our fireplace for us to make S'mores.
I felt like a s'moron when it occured to me until later that we could have done this on the grill outside, or in our oven, but the living room wood fire was totally worth the sweaty pits. The joysplosion on his face made a sweet gooey s'more out of my heart.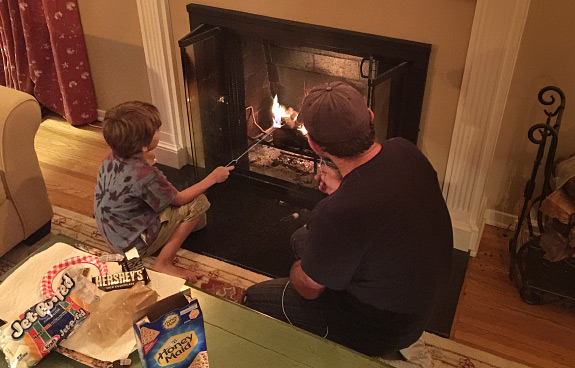 Be safe! Use clean-burning wood for a fire and use the same caution you would for a campfire.

How about you? What inventive ways have you been S'moreGyver to cook and make your crunchy-chocolately-gooey mouth rainbows? A magnifying glass? A heat lamp? A particle accelerator? Tell us here or online with #ShareSmore

See kids try S'mores FOR THE FIRST TIME in the sweet (pun intended)
Or visit our rad sponsors to get your s'more fixings!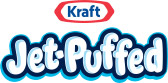 This post is sponsored by Honey Maid, Hershey's and Jet-Puffed. All opinions and images are my own.