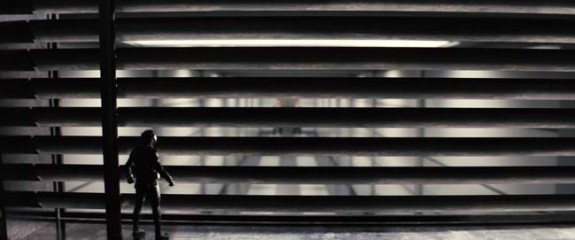 Do you remember what it's like to be a kid? Do you recall what it felt like to be a small person amongst a forest of tall bodies and sounds? Tomorrow, Ant-man will give you that feeling again, in both fun and size.
Andy and I had a chance to go to the world premiere of the film. And we weren't even thrown out like normal!
We arrived to Hollywood Blvd, and the same theater that houses the Academy Awards, to watch Marvel's second of three movie offerings for 2015. We walked our way down the red carpet, and both of us felt like we had the strength of ten men, or at least the hunger of that many dudes. We turned on Periscope (@HowToBeADAd, if you're on there), and answered questions as we walked. We farted around making fun of ourselves on camera, getting in the comedic mood, and said 'hello' to celebrities who thought Andy was a famous French film critic.
Next, we absconded with three bags of popcorn (we were hungry, okay?) and headed into the massive, famous-people-filled screening. We sat down in our seats, having given up our cell phones at security, and felt like we had ants in our pants. Ready to go. Ready to see what new treat Marvel had in store. With a cast like Paul Rudd, Michael Douglas, Evangeline Lilly, Michael Peña, and more — the stage was set.
If you aren't familiar with Ant-Man's 50+ years of storytelling, you're in for a ride. I can't say much about the film, but I do want to say two things:
1. Paul Rudd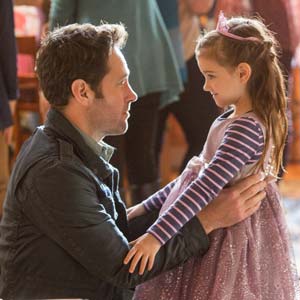 He has an uncanny ability to go from humor to heartache. As a father, and former criminal, Paul's character is both relatable and charismatic. He has a way of playing the funny without losing the life of Scott Lang.
You just instinctively root for the guy. And when you pair that heart with some really incredible special effects, geeky nods to other Marvel heroes, amazing jokes and humor-infested moments — the result is a unique, enjoyable summer film.

2. Michael Peña.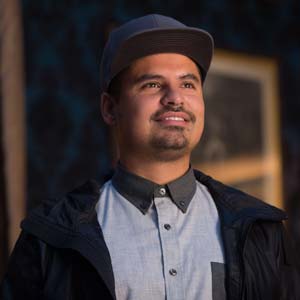 Michael FREAKING Peña.
Every scene he's in, he kills. I don't mean he kills bad guys, though he definitely gets a chance to kick some ass, too. He slays with jokes and timing and funny.
Peña's like the Professor X of Comedy in this role. He gets inside your mind and never leaves. It's awesome. And I would say a reason, all by himself, to see the film. No joke. He's on another level in this movie.
While there, we ran into another weird dad and his sons. Apparently, that family got super famous and appeared on TV or something because Whit is making us refer to him as Captain Whit Honea, Esquire. We pity him. He's written for us before.
So, if you're looking for a fun weekend summer movie experience, go see Ant-Man!
You can follow Ant-Man on Facebook and Twitter. Ant-Man opens everywhere tomorrow, July 17th.