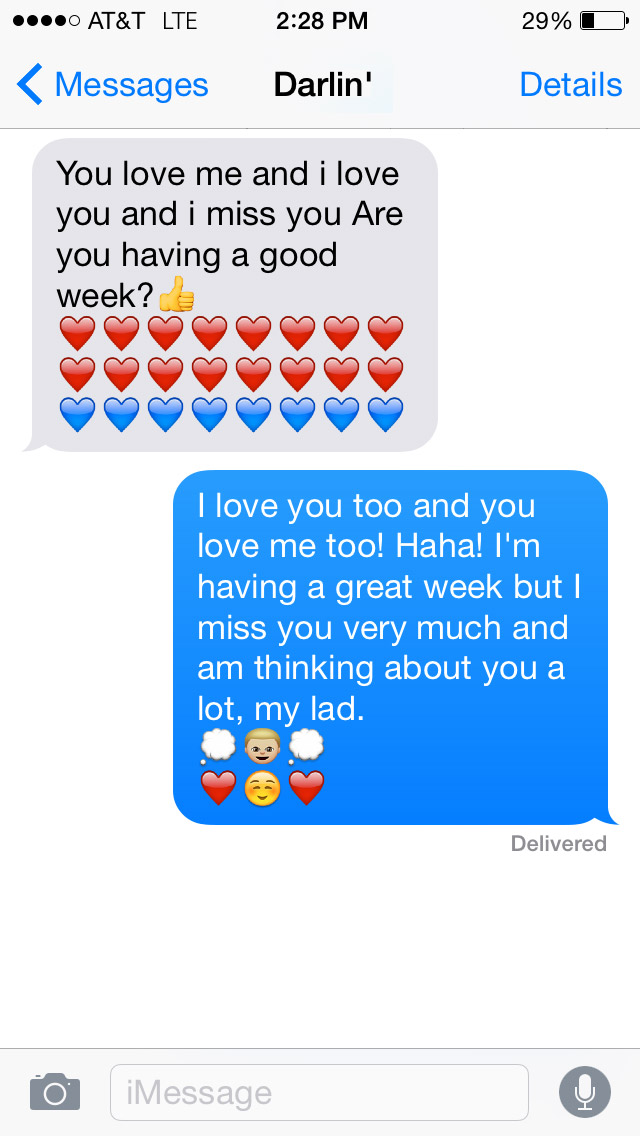 "You love me and i love you and i miss you Are you having a good week?"
-Lucas (2015, 5 years old)

It's adorable how in telling me he loves me, on my wife's borrowed/hijacked phone, that the cutie patootie begins by proclaiming that I love him. In my mind, I can so clearly imagine him saying the words that it's as if I'm hearing him say them in front of me.
I'm away on business, attending the Mom 2.0 Summit in Arizona. And, while I'm having a great time, my heart has strings connected to my home and family that draw tight with the miles that separate us.
It's an honor to be speaking at the conference and for our site to be nominated for awards, and it's a great pleasure to connect again with good friends, chatting brilliant chatter, eating great wasit-line-threatening food, all beneath the pretty novelty of a foreign city's sky. But there are always those tight, pulling strings, the thick ethereal lines I've tied to the ones I love, the people that make the house I live in my home.
–
Previous My Kid Just Said
My son is besties with Mr. Poo and Mr. Fart.
My Kid Just Said Facebook Page
This is where YOU can post YOUR kid's quotes. Go for it!
Follow us on Facebook. No heart strings attached.