5yo son: "I drew Mr. Poo and Mr. Fart."
Me: "Haha! Are they friends?"
Son: "Of course they are!" [eye roll]
—me and my son, Lucas (2015)
Some things are so obvious, you're just begging for an eye roll when you ask, or even dare to raise an inquisitive eyebrow. I guess I really should have known better. I mean, how on Earth could Mr. Poo and Mr. Fart NOT be friends!?! Super mega DUH, right? My sincerest bad.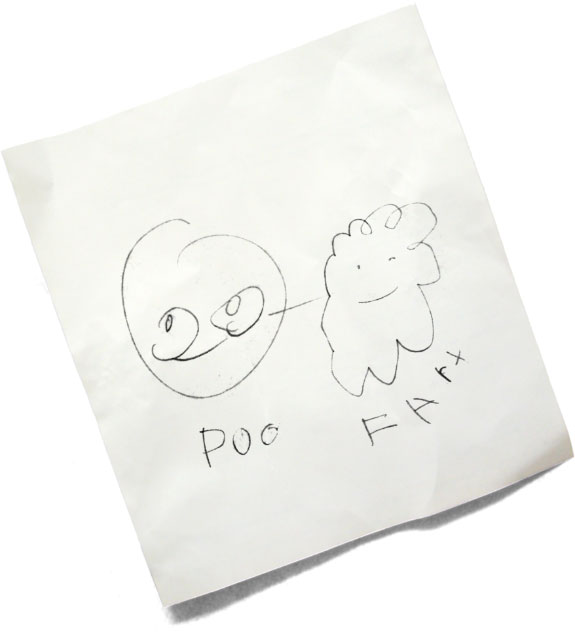 –
Previous My Kid Just Said
Kids use interesting yard sticks for their love.
My Kid Just Said Facebook Page
This is where YOU can post YOUR kid's quotes. Go for it!
Follow us on Facebook. You can't smell our fart there. So there's that