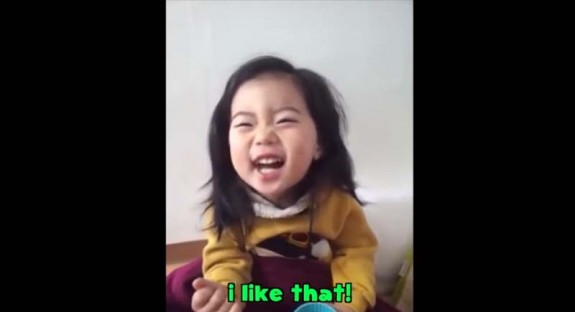 Teaching kids about strangers is tricky business. Some strangers are police officers or emergency workers. Others are dangerous villains looking to do our kids harm. How do we differentiate and teach our kids to do the same?
One mother in Korea decided to instruct her daughter on the best way to deal with strangers. The result is stunningly cute, albeit a reminder of how naive and innocent our kids can be…
Oh, Yebin. You taught me to say "no" in Korean and reminded me to have some chats with my older son about safety. Double thanks, little one!
–
Follow us on Facebook. We're almost as cute. Sort of.
More Video Madness
In case you didn't get enough awesome in your video eyeballs.