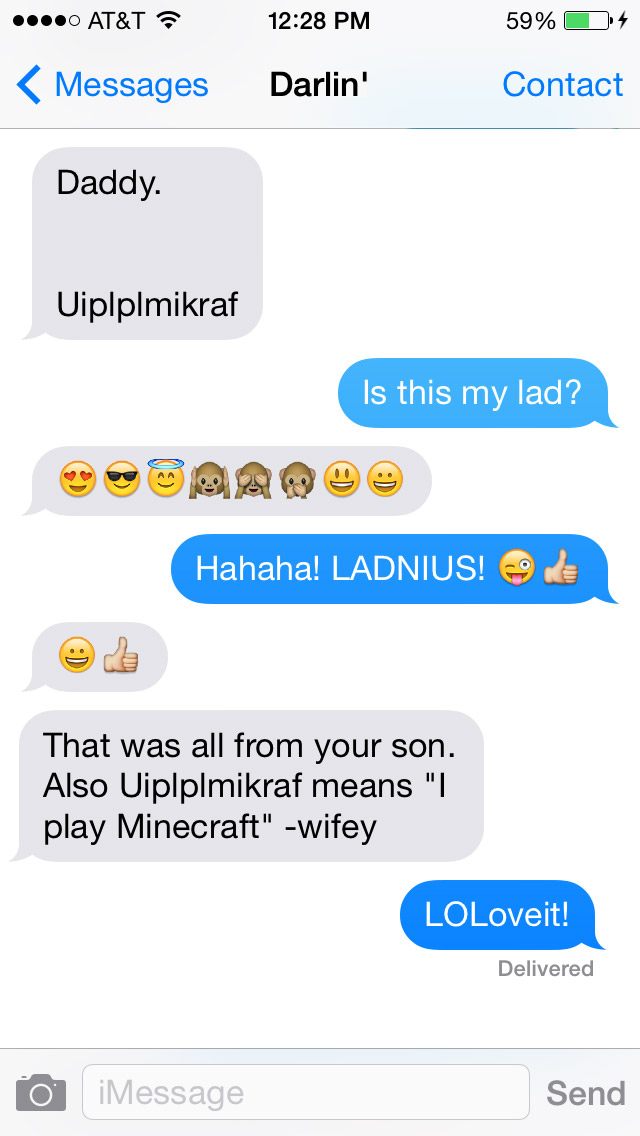 The first "text" my youngest son sent me looked more like someone poured water on my wife's phone.
This was the first text exchange with my youngest son, Lucas, 5 years old. Well… the first one that made sense. Sort of.
My two older boys were already learning advanced math when they got their phones, so there wasn't this unique transition from accidentally texting while using a smart phone as a teething toy to actually sending messages that (with a little kid decryption) actually constituted meaningful words. AND emojis!
The Minecraft reference was the cherry on top of this dad's melted nerd heart.
–
Previous My Kid Just Said
What a kid would do with the Force.
My Kid Just Said Facebook Page
This is where YOU can post YOUR kid's quotes. Go for it!
Follow us on Facebook. We say childish things all the time there.