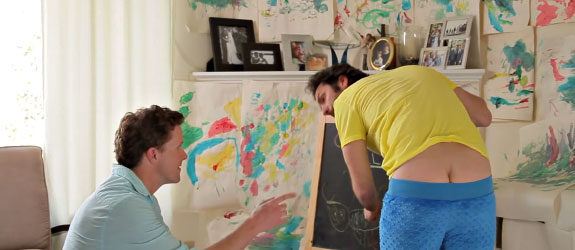 Having a discussion with your kid about the specifics of words can be priceless, but it's also difficult. Especially when you're supposed to be pretending you're the student and they're the teacher. And it's especially especially priceless and difficult when you're convincing your kid that their butt isn't broken because it has a crack.
–
Follow us on Facebook. We won't post any plumber's crack pictures.
See All the Convos With My 2yo Episodes
Their videos are like Pokémon. Gotta catch 'em all.