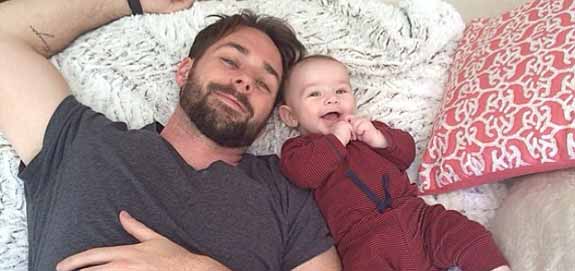 For the past five months, I've been writing in a different place and trying to record some of the things I want my boys to know. The impetus behind starting this site for me, however, was always a place to talk about the topics at hand and make fun of just about everything.
I love this website. I love what it stands for, even if that means it stands FOR NOTHING AT ALL. Nothing can be a very powerful antidote to seriousness. Parenting advice articles are a dime a dozen. Even worse, they make people feel like you need them.
Thus, our site was born.
But an aspect I've been too tired to flesh out here is a consistent journaling of my life for my boys. First, it's often too boring so I don't think it could keep anyone's attention, much less mine. Second, I'm usually too exhausted to keep a churn going on something like that. Fits and starts. Lastly, I don't want to flood our feed with my wandering thoughts and half-witted mental bowel movements.
So, I've been putting them on an Instagram account, @CharlieCapen. It's been a great place to capture things as they come to me, in the moment, and release them into the web cosmos for my sons. In other words, there are a shitload of typos.
Anyway, if you feel like listening to someone else yammer on without feeling like you're totally screwing up your children, check it out. Maybe you can tell me some topics I should cover for my boys or direct me toward the important things I should be saying. I'm open to suggestions.
I'll be posting an Instagram journal entry here every once in a while to get your feedback. This place is as much as a dialogue as it is a megaphone for us to satirize and minimize the stress of parenting.
–
HowToBeADad on Instagram
We'll never stop posting there even if Facebook screws this up too.
Follow us on Facebook. Because they own Instagram, so whatever.