None of us are immune. One day, it will happen for your kids. Or has happened to us. For some of us, that day will happen… many times. Over and over.
THE BAD SCHOOL PHOTO.
My son came home from school with an envelope this week and inside were his school portraits. Witness the magic:
Somehow, they gave him a spray tan and deleted his eyebrows. I just… I think the filter the photographer applied here is called "The SoCal Realtor" or something. It's just so LA of them. I'm pale. I like my pale son, but I guess it's the hip thing to do? Spray tans for toddlers? In my son's honor, let me show you (one of) my horrible school photos: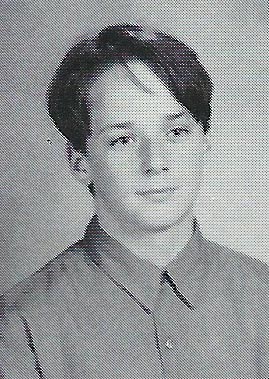 So, let's do this. Send us the worst school photo of yourself or tweet it using #WorstSchoolPhoto. If you have one, give us a link to your website, too! It could be from prom, official school portraits — whatever you want.
We'll be updating this post live throughout the day, so check back in for the awkward amazingness.
Enjoy!
So, send us yours! Tweet us. Facebook us. Link us in the comments so we can put yours here!
–
Follow us on Facebook. Lots more pics and funny. Just less acne.
Instructional Diagrams
You'll learn way more than in school with these. WHAT NOT TO DO.