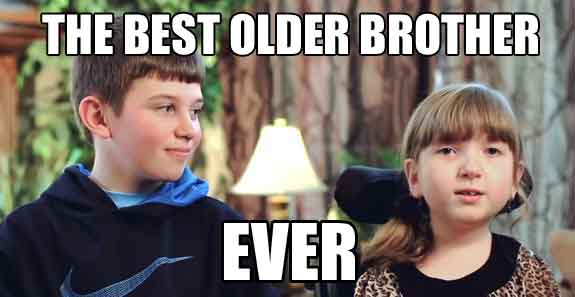 It's hard to say exactly which traits you need to teach a big brother. I definitely want Finn to be a better big brother than I am. We talk about specific things each day that are essential to the job, but maybe I should just show him this video…
How about her face when he gets emotional? All the tears over here.
And the realization that I suck as an older brother.
–
Follow us on Facebook. The best way to stay connected to our brand of madness.
Want More Videos?
Okay.