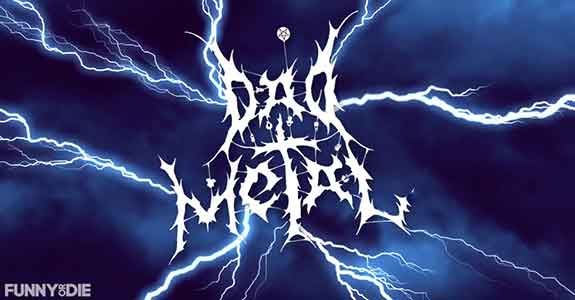 Well, this. This is sort of mind-blowing.
Imagine a world where hairbands and heavy metal of all kinds were genres every stressed out father could enjoy. Well, Funny or Die BROUGHT IT HOME, folks.
Dad metal is for everyone who loved hairbands, death metal and everything in between. Including their kids. Sure, we get stressed out and need breaks, but that's half the battle. Finding time to rock out by yourself.
And that's usually never.
🎶🎶Piiicccckkk up your socks!!!🎶🎶
🎶🎶ONE BOOK IS ENOUGH, NO GO… GO TO BED.🎶🎶
Share this with the hardcore musician in your life. Or the nearest dad. Their guitar solo with the kids just may depend on it.
–
Follow us on Facebook. The best way to stay connected to our brand of madness.
Want More Videos?
Okay.