This little girl is the sassiest, raddest user of sign language I've ever seen.
As the YouTube description explains:
"This five year old K.O.D.A,- Kid Of Deaf Adults- Claire Koch, added the correct sign language and clearly pronounced the words so her parents could enjoy her Christmas Pageant."
Watch for yourself! Warning: ONIONS MAY BE CUT IN THE VIEWING OF THIS VIDEO.
She inspires me so much I want to take sign language and be more expressive in my life. Children are such vibrant people. I love her.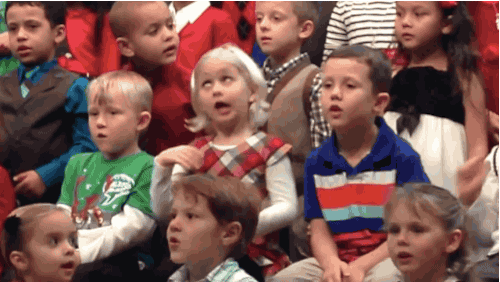 In the old days, men used to promise their daughters to the parents of boys. Can I offer my son's hand in marriage to Claire's parents? How do I schedule a playdate with her and my son? Anyone?

–
Follow us on Facebook. The best way to stay connected to our brand of madness.
Want More Videos?
Okay.