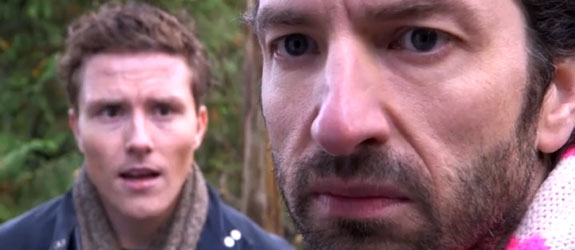 Adults just don't know about certain things like kids do. That's why you'll always do it wrong when you're trying to do it yourself, even with a child's careful and thorough instructions. Do your best, but know that your best will always be a failure. It's cute if you look at it the right way, and chug a 6-pack of patience.
In the end, how well you fail doesn't matter. Because… MONSTERS! Duh.
–
Follow us on Facebook. The best way to stay connected to our brand of madness.
See All the Convos With My 2yo Episodes
Good news: there are no more monsters. Bad news: