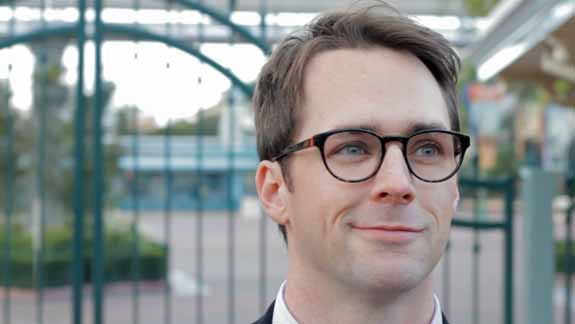 We all play various roles in our lives. Some of us reveal sides of ourselves to each other while we keep others hidden from view. This is never more true than with our children, right?
I've decided to let you see of a side of me that I don't show to many people…
I partnered with Disneyland to show you how I approach my life. The more serious I become, the less I am able to bring everything that I am to parenting and living my life.
Sometimes, I look at myself in the mirror and I don't recognize the person I see. Sure, I've grown older but my face doesn't reflect the age I think I am. I've earned my lines and my creases. I am thankful for my experience. I am not my chronological age.
Finn sees a man where a boy once stood. He believes in the stability of a figure he knows as his father. The truth is I am a boy who grew up and still tends toward a certain spirited play. There is great power in exuberance and imagination. My job is to balance my play and my dedication to working hard. I can still show my son the need for a diligent life while playing in the clouds.
And that is my #DisneySide. I am the boy who would never grow up and with the aid of my fairy partner-in-crime, I will always be childish about my endeavors.
Learn more about #DisneySide: GO HERE!
Visit the filmmakers who helped create this video: CAPTIV3
Disclosure: Disney decided to let me go crazy in their park for a day and film it. They paid me to make this video, which is kind of insane.