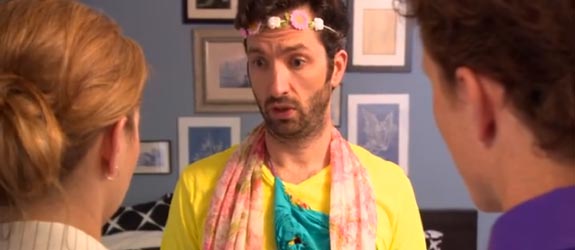 When it comes to judging, kids often employ excessive force that amounts to fashion-police brutality.
If you're uncertain or insecure about how you look or what you're wearing, and also enjoy the high-stakes excitement of playing Russian Roulette, then just ask a child what they think of your outfit. They may simply say it's the bestest bestest outfit in the whole wide world, but then again, they might also say something that will soon have you crying in front of a bonfire made from every article of clothing you own.
Whatever kids say about your attire, don't ever take it personally. Remember, they have no filter and most of them consider band-aids a fashion accessory, if not a kind of actual clothing.
–
Follow us on Facebook. The best way to stay connected to our brand of madness.
See All the Convos With My 2yo Episodes
Because DUH!