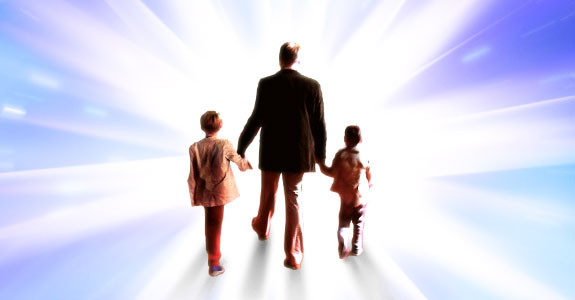 We partnered with About Time on this post because it's a rad movie and we are expert time travelers.
Time is a man-made concept created to track the passing of what we do from one thing to another. It holds us accountable for our whereabouts and our actions, and it justifies the wrinkles crawling slowly upon your face. Time will probably go down in history as one of our better achievements, but I believe we can all agree that we didn't make nearly enough of it. Time is fleeting, and there are more clichés here than we could ever have time for.
About Time – A film from Richard Curtis, the creator of Love Actually, Notting Hill, and Four Weddings and a Funeral (you know, tiny films you've never heard of), invites us to play with the moments in a tender comedy about love and time travel. Something we all dream of in our own lives.
And so we jump in the timeline, pushing forever forward while looking over our shoulder. The stream of what lies ahead grows smaller while our wake expands with so many tears and laughter. For instance, there I am with my father, a little boy on a big bike sans training wheels for the first time ever, waving at the camera and struggling for balance. There are similarities between my smile and the banana seat. My father is running after me with my mother on his heels. They are cheering, and I am pedaling farther and farther away.
Just ahead I see the scene again, but it has doubled over the years—there are two boys, two bikes, and I am too tall and out of breath. They ride in circles across the blacktop with hoots and assorted hollers. I am running behind my sons as if I could catch them. My wife is laughing and telling me to stop. It is my turn to cheer, and I twist my neck to watch it fade behind me.
The film's story is about Tim Lake (Domhnall Gleeson), who discovers that he can travel in time. Tim's father (Bill Nighy) explains that the men in their family have always had the ability, and that while they can't change history they can change what happens, and has happened, in their own life—so he decides to make his world a better place… by getting a girlfriend. It's not as easy as you might think.
We all have things we would like to do again, moments we would set right, improve upon, or just experience once more because the first time was so damn near perfect that few moments have compared despite the years of trying. The trick is letting go without forgetting. The trick is thick with melancholy.
Tim meets Mary (Rachel McAdams), and they fall in love, thanks in no small part to an endless supply of do-overs. Then, as his unusual life progresses, Tim finds out that his unique gift can't save him from every sorrow or the ups and downs that affect all families, everywhere. There are great limits to what time travel can achieve, and there are great dangers, too. Tim discovers in the end that making the most of life may not require time travel after all.
If I were able to do it all again there would be kisses given while others kept, and some words left quiet with more on the soapboxes to shout them from. I would have been where I was needed when they didn't know they needed me, and I never would have hurt you.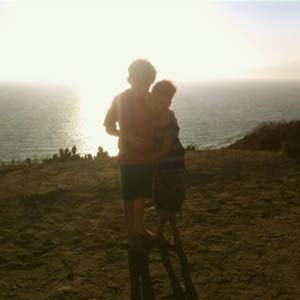 Perhaps it would be better to leap ahead, to know what hearts break, when, and where; and to see your missteps before you take them, but that would be cheating at a game that is unfair enough as it is. The best way to play is for all the right reasons, and to give a smile to everybody that needs one.
It is impossible to know where you are in your own story, because the end is far from static and some cliffhangers are added just for ratings. All we can do is live each moment as close to right as we possibly can, then remember it fondly while looking ahead. Allow your regrets to sink, even if you must tie rocks around them.
Understand that the loves we make, and the traditions we start will live forever, tying our timelines together in pretty bows and unfortunate knots. We are the history of each other and the future belongs to everyone, but now is all we ever really have, and it is all that ever really matters.
Unclench your fists and put your time machine back in the cupboard, there are memories waiting to be made by you, and I hope that I am in them.
About Time opens in select theaters November 1, and everywhere November 8.
Travel over to the film's Facebook page for updates and more information: GO HERE!
Disclosure: This post for #AboutTime is sponsored by Universal Pictures, but all that stuff about life and getting through it came out of Whit's brain. He's got a lot going on in there.