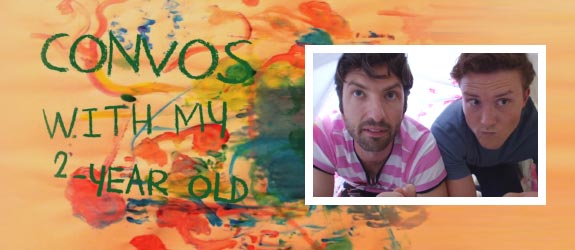 We all know how that expression goes:
Feed a toddler a fish, and she won't eat it; teach a toddler to fish and you'll wind up dancing at a ball. Or something like that.
With little kids, this applies to making the bed, of course, and so many other things. Like all of them. All of the things, really.
Subscribe to ConvosWith2YrOld to follow the series. (Liking, favoriting and commenting helps videos on YouTube, so go nuts.)
–
Follow us on Facebook. The best way to stay connected to our brand of madness.
See All the Convos With My 2yo Episodes
The frustration of getting a kid to make their bed is second only getting them to eat their dinner. Maybe.