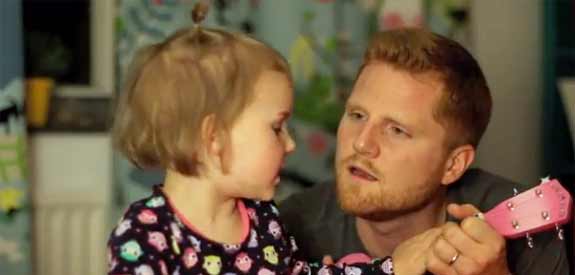 Simply titled "Tonight You Belong to Me (Cover) – Me and my 4 y.o." and with ukulele in hand, this is quite simply my favorite rendition of this song. It really doesn't get any better than this…
You gotta watch out for the fireworks. You never know when they'll hit. Even in the middle of a song.
–
Follow us on Facebook. We're kinda like a cute father/daughter duo, right?