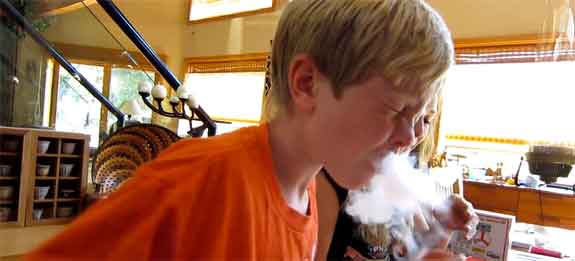 WARNING: There are no dragons in this video. But there is activity that you might not want to try at home…
These kids are trying liquid nitrogen-frozen whipped cream and it makes them look like they're dragons.
Apparently, liquid nitrogen burns off in the heat of your mouth giving you the appearance of smokey nostrils. Would you try it?
–

Follow us on Facebook. It's cool to do that, like putting liquid nitrogen in your mouth.
Instructional Diagrams
Bad product ideas, poopy diaper charts, ninja parenting lessons. For real! And so much more.