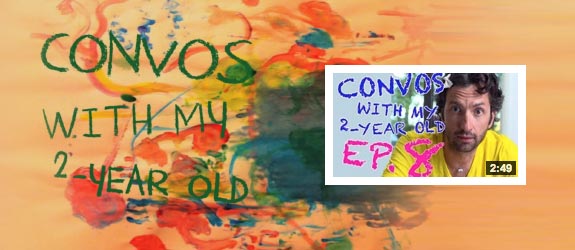 Play time is pretty much now o'clock for kids. We can get caught up as parents, recording and documenting it all in this digital era, but sometimes kids are unexpectedly zen about it.
Unplugging and playing is often the best advice your kid will ever give you.
Subscribe to ConvosWith2YrOld to follow the series. (Liking, favoriting and commenting help videos on YouTube, so go nuts.)
–
Follow us on Facebook. The best way to stay connected to our brand of madness.
See All the Convos With My 2yo Episodes
Watch them all. You can do so pants-free or pants-full.