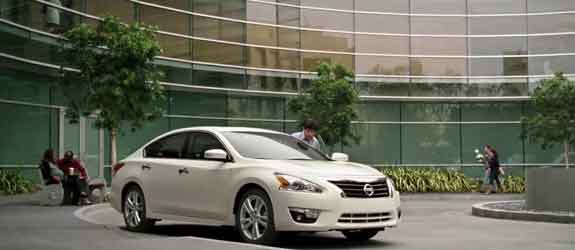 So, the birth experience can be many things. Sometimes, it isn't what you plan. For others, it can be exactly what you imagined. But Nissan has taken a stance on the childbirth experience that might cause a stir, especially as we lead up to Father's Day…
Not every dad-to-be is suited to the task of being a support system during childbirth, but this guy isn't even trying.
Point of fact, I auditioned for this commercial. Not as the N00B dad, but as a father who has been around the block, sitting in the hospital waiting room with my toddler son. I read the outline for the TV spot and a weird smirk crawled across my mouth with a sound resembling "Hmph." I may have cocked my head to one side. This new dad was being sidelined by everyone else. Ineffectual and somewhat spineless, he never got in the game. I actually had Finn with me for the audition and it was HILARIOUS. Trying to fit my son into a controlled setting like a casting session was like trying to bottle kittens on PCP. But I digress.
I can't say that this doesn't represent some segment of dads somewhere, but is this bad advertising for dads? I mean we're less than a week away from Father's Day. Shouldn't it all be rainbows, cigars and new ties for everyone?
I don't need the media to lionize dads as a group, but I'll be damned before I'm completely misrepresented.
Also? Salt N Pepa are probably doing a spit-take at this cover of "Whatta Man." Just wow.

Loading ...
Follow us on Facebook. The best way to stay connected to our brand of madness.