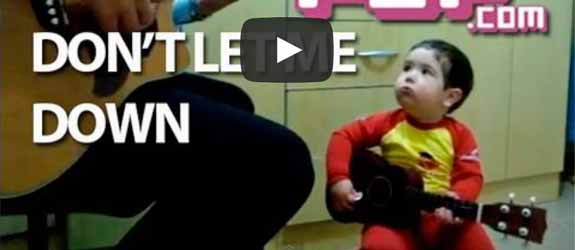 I have never met a child that could rock like this one. My son likes to rock, but in a very different way. Usually with actual rocks, though he is very musical. I bet one day he could rock like this kid. 
I WON'T LET YOU DOWN, KID. I PROMISE. Seriously, the cute levels of this video are immeasurable.
This video makes me so happy on so many levels. Mainly on the level of being an appreciator of music, and father. It makes my cold heart reach supernova temperatures. I dare you to sing as well as this kid. I DOUBLE DOG DARE YOU.
What do you think?
–
Follow us on Facebook. The best way to stay connected to our brand of madness.