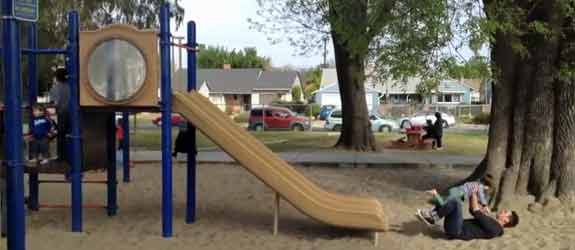 One of the big attractions for tourists coming to Los Angeles is decidedly the celebrity culture.
I've been a personal assistant and I've been in the line of fire of those pesky, camera-wielding gnats known as paparazzi. I've seen it all, man.
Today, I'm talking about celebrity-watching and how to go about it FOR REAL.
Here's the final installment in a series of videos talking about being a dad and wielding an almighty stroller. I hope you enjoy them, and give them a THUMBS UP OVER HERE.

Having trouble? CLICK HERE! This video was shot using my iPhone and a prayer!
So, there you go. Now you too can gawk at celebrities like a tourist whether you live here or not. Keep this little secret between us.
Follow my adventures on Twitter and Instagram by using the Hashtag #howistroll!
You can also follow them on the following places:
Twitter
Facebook
Baby Jogger Website
–
Follow us on Facebook. Who wants to see a book on a Face?
True Story
I can't dance. True story.
Disclosure/Disclaimer Thing: This is a sponsored post for Baby Jogger. This post is my own opinion and my crazytalk doesn't necessarily reflect the opinions of Baby Jogger or its staff. Who are obviously smart enough to hire us.