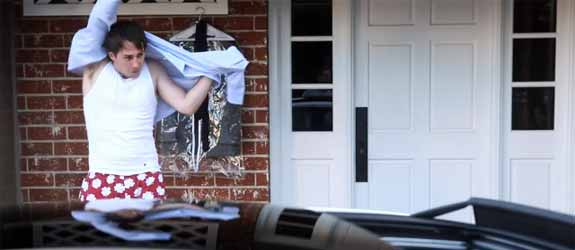 This is my last video, and as such, I thought we should go out with a… suit. My birthday suit, perhaps?
I recently got a new job that has me, get this, showering and shaving. All the time. Weird, right? While I don't have to wear a suit on the regular, I occasionally need to clean up. You know, be presentable and all that jazz. As any parent will attest, that is not always an easy feat to accomplish.
So, here's a little comic relief for your Friday.
Wait for it…

Having trouble with the video or want to watch it larger? CLICK HERE
Thanks for watching all of these. It's been fun to post them.
Do you find little remnants or pieces of evidence of your job as a parent when you go to work?
–
Watch more Kia Videos with Charlie & his family.
Because Finn is cute. Period.
Learn more about the cool shizz Kia is doing.
Because cool shizz is cool.
Other Videos!
Get them while they're hot!