Things can get crazy when you become a parent and your little mess-makers explode into your life. Kids always seem busy expressing themselves with their Jackson Pollack abstract art on your walls, your floors, your bedding and even on your pets. They can truly make messes into an art form. Art that you have to clean up once you're done "appreciating" it.
So, for once, let's celebrate your messy stories. We want you to share them with us. Normally, websites want you to post a comment or tweet it or whatever. We want something better than that. We want you to call us on the phone!

HOW IT WORKS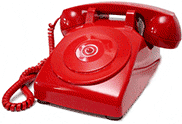 1. Leave us a message with your messy story. Say your first name (only), website name (if you've got one) and your story (one minute max).
Charlie's example and horrific dietary confession.
2. We will select and put up the voice messages here in this post for all to hear.
3. Laugh with your fellow parents. Bask in the healing glow of laughter.
Disclaimer: Remember, by leaving a message on our voicemail, that means you're cool and that you're giving us permission share your coolness on our website.

BONUS CONTEST!
In addition to sharing your horror messy story here on our hotline, you can also share a short, 120-character version of it for a chance to win $15,000. No joke.
YOUR STORIES
"The Perfect Storm" :: Whit, Honea Express

UPDATED 8:00AM PST
"Puff the Magic Baby" :: Kelly, KellyMeyersfield.com

"Marker Mark & the Funky Bunch" :: David, TheDaddyComplex.com

UPDATED 9:30AM PST
"Winter Wonderland" :: Jessi, Shuggilippo.com

"Quatto is Alien for PEE" :: Evan, FunnyEvan.com

UPDATED 11:25AM PST
"Say Hello to my Little Friend" :: Harry

"Pekinese is Tibetan for Dirty Dog" :: Christina

"Scuzzuzzi" :: Sheila

"Best Damn Stay-At-Home Dad Ever" :: Jeff, OWTK.com

"Organic, Edible Mud Bath" :: Michelle G

UPDATED 10:50PM PST
"Jonah & the Whale of a Poop" :: Christina the Canadian

"Cowskin Vomitcoaster" :: Haley, lovelifefamilyandthensome.com

"Poop Spackle" :: Barmy, ivebecomemyparents.com/

---

More to come…
We're here for you in your time of need. But we need your stories! So, let's be here for each other. Call now! (Robotic operators are standing by)

Disclosure: Like two robots that combine into one super rad giant robot, we are joining forces with Clorox to bring you this sponsored message, so you can laugh until you experience one of the 3 Ps yourself and to let you know that you can share your best messy moments for the Bleach It Away Campaign for a chance to win $15,000. (See the Rules)
–
Enter to Win $15,000!!!
If you don't enter… just… why NOT?!? 120 characters! C'mon! How lazy can a human being get???
Poopbook
Nah, I just like replacing the word Face- with other words.
Poop for Days
As far as the eye can see. Poop.