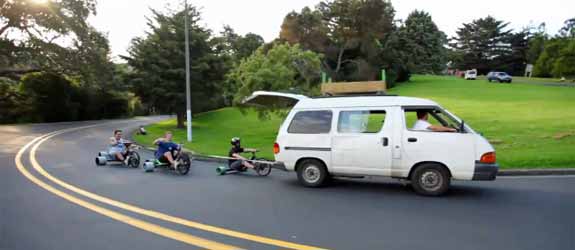 I like dangerous stuff as much as anyone but this makes me anxious in the adventure bone.
But these guys have taken it to the limit. THE LIMIT, I TELL YOU.
Sure, real-life Mario Kart looks like fun, and is just what the doctor ordered if you're trying to recapture your toddler youth, but I'm not sure I could get down with this.
Oh, and to the guy who was barefoot: NOPE.
Should I try it? Would you do it?
–
Follow Us on Facebook
It's like we can talk in real life on there and junk.
Our Google Plus Page!
Put some Google in your Plus!