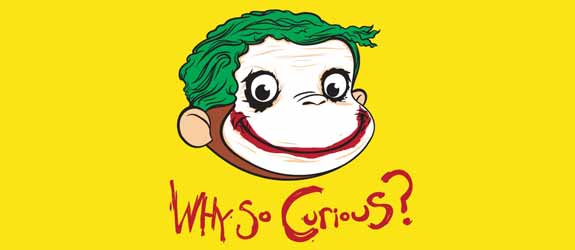 So, I've been toying with (yes, it's a pun) talking about more cool stuff and equipment and toys on the blog. I find so many cool things, and as evidenced by our 15 Days of Christmas Junk that ended up being, well, only eight days, I can go on forever. So, I thought I should make a concerted effort.
For the record, I only did eight days because of the Sandy Hook shooting took place. I felt weird about talking up weird internet items for sale following a massively emotional and very much parent-centered issue.
I haven't written about that day, but I might. Not sure I'm ready.
But moving forward, I'm hoping you'll have a place in your schedule, once a week, to see the cool/weird/fun/awesome/othergreatadjective items I find in my many adventures on the Interwebz.
Today's item is…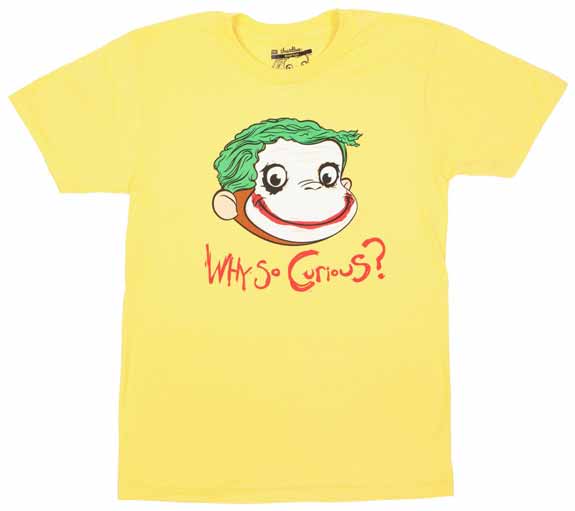 To kids, they see Curious George in clown makeup. To adults, they see something out of place. To Batman fans with kids, we see a parenting masterpiece of a shirt.
It's only $20. So rad.
–
If you have an item you think is rad, GO HERE and email us about it.