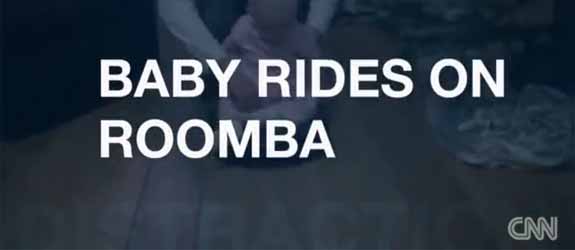 So, here's a question:
IS EVERYTHING CUTER WHEN YOU PUT A BABY ON IT?
It's a rhetorical question, we know, but seriously… Are things (usually) way cuter when you throw an infant or munchkin into the mix? Washing the dog? Just add baby. Doing your taxes? Just add baby. Redoing the roof shingles? Add a baby and the cuteness will drip inside your soul!
So, let's put this theory to the test. Watch this video as a baby rides a Roomba and you tell us…
So, what's the verdict?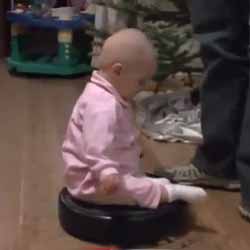 Loading ...
Post your comments and let us know what you think.
—
Facebook
Celebrate the New Year with us on Facebook. We'll make last year look like the ass-end of the coming year. Like your date on NYE!
External Use
It's an Internet round-up of wild horses that can definitely drag you away.