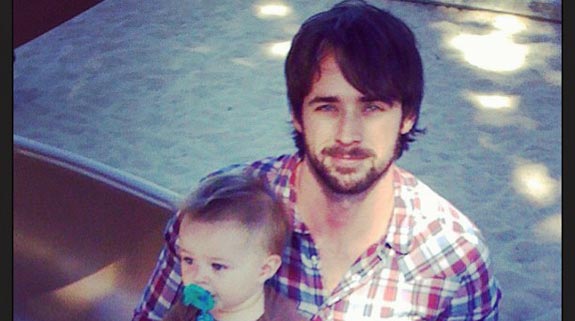 I'm not sure about this whole adulthood thing anymore.
The events of the past month and a half have me a little uneasy regarding the state of affairs on this ball of water and rock. Life's simplicities, once clear and vibrant, are now confused and complex.
I wanted to write about Connecticut when it happened. But I saw too many outlets cashing in on emotional outpourings, too many theories about how and why the events transpired. People worked through their grief and anger live and in color. The media took hold of our energy.
I'm not going to do that.
So, instead of writing a presumptive, emotionally oppressive post about that terrible Friday, or condemn you for wanting to hug your kids tighter, I want to tell you about the night before we witnessed another crisis that splintered us, yet again, into a million fragments of belief and emotions.
That Thursday night was peculiar. I laid myself down in my warm bed, earlier than usual, and stayed there for a good two hours with my eyes closed. Avara was fast asleep next to me but my thoughts surged. I wasn't asleep. I wasn't awake. I was a body held captive by a mind. The timpani drum inside my chest thumped wildly.
Then it came. "What if I die tonight?"
"What would happen?"
It was the first time that I'd been invaded by a gruesome, future-rippling thought since becoming a father.
I would've preferred the fantasy of ghosts and monsters that could harm me if I didn't have the right blanket or say the right words to ward them away. I yearned to be a child again.
I remember the first time I realized I might not live forever. I was too young for such a heavy thought but that didn't stop them from overtaking me for a moment. I was six years old.
I hit the teens like a race car hitting an open road that extends for miles, and mortality was irrelevant. Hormones. Youth. Action. The odometer sat still at inconsequential digits. As I grew, the notion was expunged from my memory through distraction and recreation but its ghost laid dormant.
Have a child, whose future is yours to protect, and you want to stick around.
I'm learning to play with my son as his personality evolves. Each interaction is a beautifully awkward improvisation. But the more deeply I invest in his imagination, his universe, the more I work out my lack of understanding of humanity. I see that the narrative can be in an instant, as my little storyteller decides. I am reminded who I am fighting for when I speak, think, act, decide, work, play, love, challenge and fail. I let myself fall in love with imagination again and it helps give me perspective. I am unshackled from the burden of maturity.
I have never felt more vulnerable and mortal than I do now, having produced a son. He is my spinach and my kryptonite. My shield and my open wound.
He is my everlasting life. To learn that I'm mortal, that's my fatal flaw.