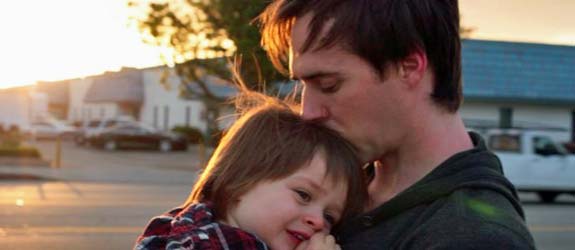 Becoming a parent does not make you a better person. Yeah, I said it.
I know people like to talk about how becoming a dad or a mom has made them a better human being, that they've reformed or magically transformed over night. But that's not the case for me and I doubt that it's true for you all.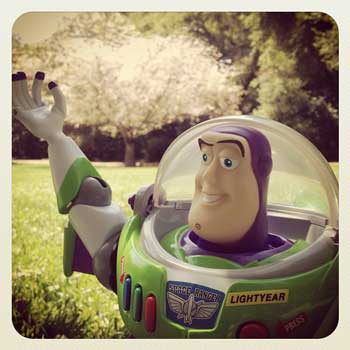 This Easter present gave me three black eyes. To the trash can & beyond!
It was my wedding anniversary and my wife's birthday this week. And a big holiday weekend too, though this Atlas did not shrug. Our anniversary was good fun. All the simple pleasures were there, and although frill-less, it was very nice. My wife's birthday was equally great. But maybe I spent too much time outside my vampire-cave home playing trains with my son because this past holiday weekend weakened my ability to endure bullshit. Did you know being outside and talking to people is hard work?
When my son was born, I was electrified and terrified all together. Let's call it, being 'terrectrified' for lack of IQ points. That was followed by a tremendous calm, sometimes mistaken for acceptance or serenity. I remember telling myself, "I'm going to be a better person. I'm going to be the best father I can be."
You quickly learn there is no harder job than being a parent. There is no human responsibility with as much possibility for greatness and potential for harm as parenting presents. And there are no experts, as much as people pretend there are. We deduce, and try then short out a fuse, and try again. It just can't be done perfectly. But is that a bad thing?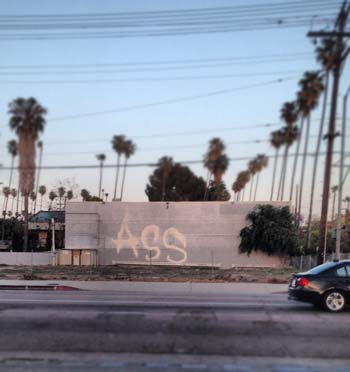 Driving around LA, my faith in humanity is restored. Thanks Urban Artist!
If anything parenting has me more impatient. I struggle with people who bring checks at restaurants, ticket takers, car parkers — the list goes on. My health takes a back seat to providing for my family. I sleep less. I eat more. I wear myself thin. I distrust others more. I raise an eyebrow at long-winded, half-true answers after I've asked simple questions, like the girl this weekend who couldn't answer why I needed to wait for a supervisor when she said she could do something herself. I look at teenagers saying and doing dumb things (that I surely did) with the sharp eye of judgment. I think about the state of the world more. Its chaos is so distracting. Having a kid doesn't automatically make you do all these things. The only thing it might do is make you more aware but even that is up for grabs with all the sleep deprivation.
I watch my son's impatience with himself and get impatient myself. I set expectations for his progress and realize I haven't progressed nearly enough as a father. I see his learning process and realize it isn't so dissimilar to my own.
The only thing that will make you a better person is just BEING A BETTER PERSON, and that will help you be a better parent. We can make endless promises to be the "right" person instead of being the "right there" person. Sorry if that sounds cheesy, but the cheese holds the f*cking bread together in a sandwich, people.
But being a father has made me WANT to be a better person and I have to work to make it a reality.
Maybe your son or daughter can teach you how. Don't be all terrectrified about it.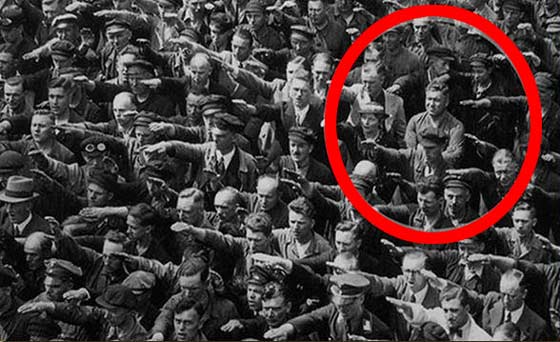 How I feel when people tell me they have THE perfect parenting philosophy…
HowToBeADad on Pinterest
It's time for men to take over Pinterest. And make it prettier.
Our YouTube page…
Because MeTube sounded more disgusting.