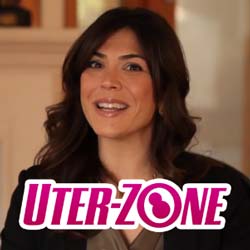 In the busy world we live in, it's hard to maintain an ideal body weight, so we boldly created a new weight-loss program just for YOU. Well, not all of you.
We present to you, UTER-ZONE! Enjoy!

Subscribe to our YouTube channel: CLICK HERE
This program cleverly doesn't fall under the category of crash diet or exercise fad. No, ma'am. This is a bonafide, time-tested system that has been working for women for years. You may not lose any weight, but you'll love the result.
Just add sperm.
–
Our Facebook Page
Where the other magic happens. The social magic.
Our Videos
Because Blockbuster video stores are closing. We're a replacement for that. Kinda.