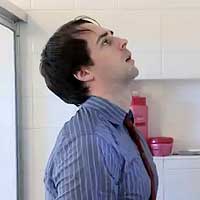 When did you realize you had become a parent?
Was it when you witnessed the birth of your child? Maybe. Was it when you got home from the hospital/birthing center/the other room with your birthing tub? Possible.
Or maybe it was one of those smaller, unique experiences that set the "I'M NOW A PARENT" alarm bells and whistles off.

Subscribe to our YouTube channel: CLICK HERE
So there are a few ways… Tell us your moments, the moments you knew you were a parent!
–
Our Facebook
It's not just faces and books. It's our faces.
Our Videos
Because Blockbuster video stores are closing. We're a replacement for that. Kinda.