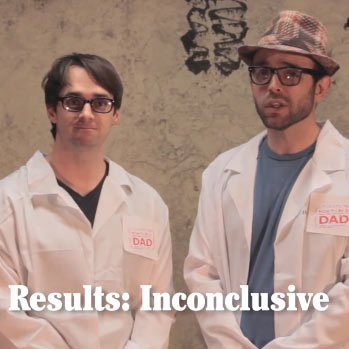 What do you get when you combine diapers, explosives, urine and pudding?
DAD SCIENCE!
That's right, kids. For this episode we packed some explosives, employed blunt force trauma and put on our lab coats to make it look official.
The topic for this episode? DIAPERS

Subscribe to our YouTube channel: CLICK HERE
Remember boys and girls we're not making fun of dads. We're making fun of science.
–
Our Facebook Page
It's like a whole new world.
Our Original Videos
Cinematic Parenting: 101.