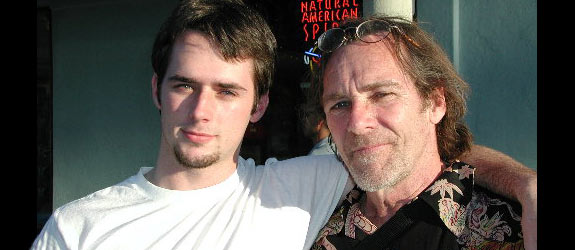 The day has finally come for me to speak about something I haven't touched on before. I feel like an open letter is in order for a multitude of reasons. Bear with me…
–
To paraphrase PM Dawn, I feel for you. I really do.
I know how hard it is out there, keeping your pride and individuality in a world full of bitterness. It's tough. But when you don't pay child support, you ditch out on your kid or otherwise act like a toolbag instead of a father, I need to call your bluff.
You see, my father wasn't around too. I know, it's cliche, but so is being a deadbeat dad, asshole. Stop imagining the violin sounds and listen up. He wasn't around because he was always traveling or working or otherwise unavailable. He wasn't perfect. He could've done better. When he and my mother broke up, with two boys to care for on her own, she had to make do. We made it work. But it didn't help that he NEVER contributed to our child support. Again, before you get all butt-hurt about the unfairness of paying for children or how women get pregnant and stick you with the bill, let's talk straight. That's your kid too. You have a part in it. The genetic and responsibility part, among other things.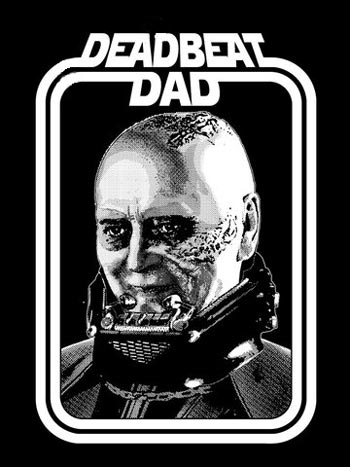 I know another deadbeat dad who had a tough time. (image author unknown)
My father regretted it afterwards. The whole thing. The 'not being around' thing. The 'mailing frosted donettes for your birthday' thing. The 'send you postcards from faraway places' thing. All of it. He told me, before he died, that he wished things had been different. I still love him, in spite of his flaws, as I hope my son will me. I wish he were around today. I have so many questions now that only he could answer. I don't really care why he did those things or what my life would have been like had he been around. I just want that time back.
So, stop playing rhythm and booze. Cease the human hopscotch games. There's no reason for you to choose a lifestyle over a kid. None. I don't really care if your dad wasn't around or not. Honestly, I try not to put you in same class as dudes who piss all over the place in public bathrooms. But the resemblances are too many. I'm not a perfect person and I do okay at the whole dad thing, but I don't have it down pat. Kids don't need perfect. They just need someone.
So, ante up. Go all in. Now. Be the man NOW and stop being THAT GUY. That guy smells of bullshit and acts like a knife in the back.
You know who you are. You're more than a man. You're a father. Act like one.
–
Join us on Facebook
Because a community of stupid dads is better than… um… something.
Instructional Diagrams
Learn yourself some parenting. Kinda.