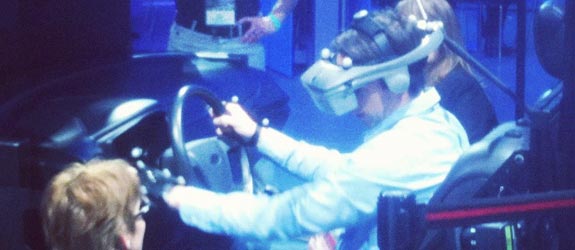 Ed. Note: Even though Ford Motor Company paid for our travel and accommodations, I was not compensated in any other manner for my time or to write this Shakespearean-esque genius post. My opinions posted here are my own. Not Andy's. But maybe my wife's, I guess. If she says so.
Someone needs to tell me how to tell time. For a moment, I thought I was still in my twenties…
I recently found out a few of my ex-girlfriends have had babies. Not together, mind you. But if having a son has proved to me how old my body has gotten and how long I've avoided becoming dead, hearing that the girl I lost my virginity to/with/near has had a child has put things into an even more interesting perspective…
Growing up, we never feared the end. Maybe just the middle. Middle age 'meant to us the death of our creativity. It signaled the final countdown to losing ourselves in the machinations of society and the race we would run against our hairlines, our free time, our sense of individuality.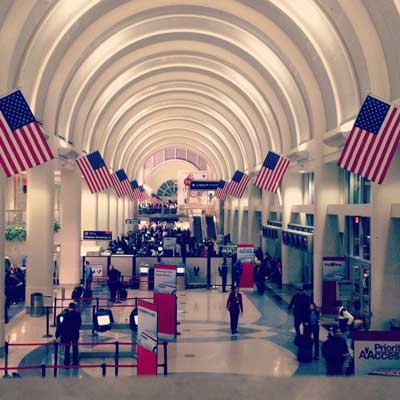 Fore: 1st Class. Background: Coach. Spot the difference?
Is it all over for me?
And so it was with that feeling that I left Los Angeles to go to Detroit on Ford Motor Company's dime on another wayward road trip with my comrade, Andy Herald.
For some reason all our "adventures" start at 4am or earlier. WTFord. Especially nasty for Andy, who'd just gotten sick. I drove to his place and together we headed to the airport with a box of tissues and a cabby who liked weaving into oncoming traffic as he turned up the volume knob of his financial advice show on his AM radio. LAX was unusually packed. Every flight was filled to the brim to the point I thought we might Buddy-Holly-ize.
We hit Detroit pavement in the early evening and had just enough time for me to throw my stuff onto the bed, and run to catch the shuttle to our first dinner. We arrived to the Henry Ford Museum for… we didn't really know what. A dinner. Inside the main hall.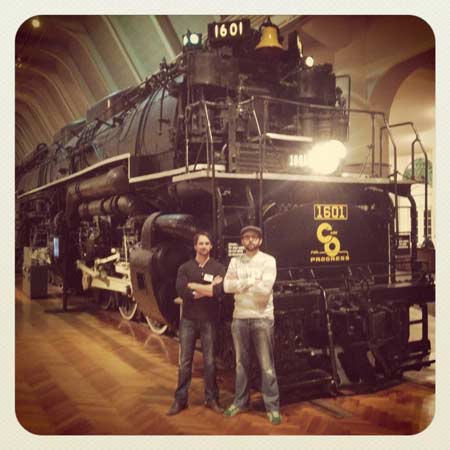 Like the Blues Brothers, only no dancing & singing numbers. Yet.
Let me tell you that it was nothing short of spectacular. The Rosa Parks bus. Kennedy's final presidential limo. Edison's signature in cement. I could go on but I'm neither the History Channel nor am I learned enough to understand it all. Andy and I just kept saying, if only our sons were here. So we filled in for them. We snuck into every corner, played with train controls and tapped people on the shoulders and disappeared behind the Wienermobile.
Ford invited us because they had some interesting news. They no longer wanted to be known as just a car company. They were becoming, essentially, a technology company, which for us as nerdtrons totally spoke our language.
The next two days were a blur of technology, talking and cars, including a 5am breakfast (which for us was in fact 2AM), a press conference about their new Fusion mid-sized sedan, going to Ford HQ to get the inside scoop about their digital design process and meeting Scott Monty, the social czar for all things Ford.
There wasn't a whole lot of time for exploring Detroit but every time I looked out the window, I saw a lot of abandoned buildings. It was like watching "2012" and being that it's 2012, it felt eerily foretelling. The town had gone past the brink in many ways.
I sat in the chaos of the auto show hall (NAIAS 2012) reeling for several minutes. Everything buzzed and lit up but outside it was gray. Outside, people were being foreclosed on. They didn't have jobs. For a good long time, I just looked around and tried to adjust.
The third day, we boarded our plane to come home. I could see those rundown homes as we took off into the air. That feeling of the nigh-end hit me once again. Have we hit our breaking point as a country? Have I? Are we in the Middle Ages again? Am I?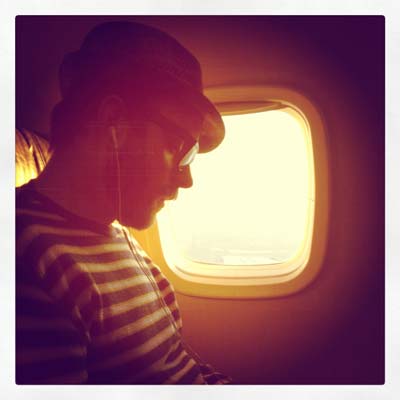 Flying 500mph & all he wants is Justin Bieber. On repeat.
I looked over at Andy who was fast on his phone, despite pleas by attendants. He was writing, calculating. He was crafting his takeover from an iPhone. Of the world, of course…
There it was.
The solution had been there all along. We'd all been struggling under the weight of it. We've been too tired to see it. I'd sloughed off some horrible shoulder chips and gray clouds for long enough to see that we needed only to decide to innovate. That we still had a choice. That maybe 2012 was the end of the world, the old broken down world.
Seeing my girlfriends of days past was a reminder of a time when I could reinvent myself depending on the day or the weather or the whim. I could skip school and walk into a different campus to see friends and pretend I was someone I'd never ever been. I was aspiring to be grown up and yet never wanted to be one. I was an infinite equation in my own human way.
Ford's doing it. The innovation of youth. For the first time, in a very long time and despite not being a "car guy", I'm excited for the American automotive industry and the charge we're going to lead. And maybe a bit for myself…