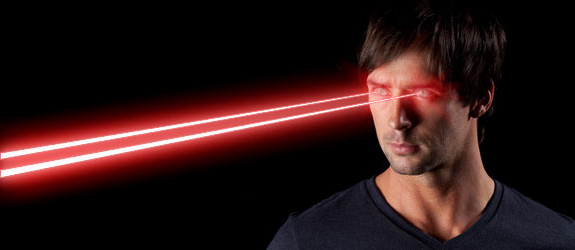 Round two of hell week for me and I'm really underwhelmed by the amount of hate mail arriving in my email thing. I did an article on non-parent etiquette some months ago and I felt like I never evened up the score about the faults parents have too.
So, here you go. Let's go ahead and give me what you got on this one. Let the rant disco begin…

1. "My Kid is a Unique Snowflake" Competition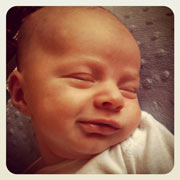 You have such a perfect baby. Now shut up about it, please.
Every kid develops at a different speed, so stop over-sharing how maddeningly brilliant your kid is. It's driving me nuts. When you oversell how your daughter did backflips at three months old or your son learned Portuguese in seven months, I want to tell you that I have duct tape in my pocket and a blowtorch in my car.
You should be proud, don't get me wrong, but boasting looks like you're auditioning your kid for Star Search.
And that show was cancelled a long time ago.
2. Stop Talking About How Tired You Are…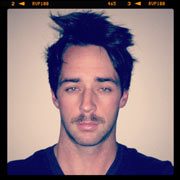 Could I look any tireder? Yes.
My wife and I get in a discussion from time to time about how tired we feel and start playing the "who's tireder game."
But guess what? It doesn't help. I'm sure childless people love hearing about it too. We chose (except for my parents with me, obviously) to have a baby. That's the breaks, people. Talking about it probably just makes you feel tireder.
I don't mind a comment here or there. When it becomes a mantra, I get face-punchy.
3. Unsolicited Parenting Advice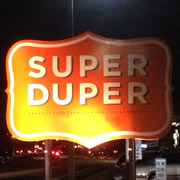 Now serving tummy punches for #2873!
I know I've already written a post about this, but to summarize:
If I don't ask for it, it's probably not a good time to tell me. Everyone has opinions on the best way to parent. The trick is knowing when to offer advice.
Also, people who had a baby 30-40 years ago, I can guarantee you've forgotten some stuff and there may or may not have been scientific advancements with children since that time.
4. Keep Your Sick Kid Away from Mine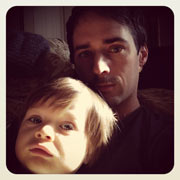 Two babies. One is sick.
I don't wash my hands until they're bleeding. I don't wear a tinfoil hat and think sickness is caused by solar flares. I do, however, think it's good manners to keep your kid at home when they:
• Have a fever
• Have a neon green waterfall out of their nose
• Cough like an 85 year old smoker
• Shoot stomach juice like that geyser, Old Faithful, in Yellowstone Park
5. Telling People to Have (More) Kids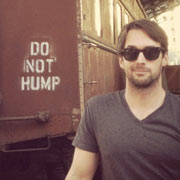 Heed warning signs. Do it.
People who haven't had children may or may not like kids. We obviously like kids enough to want to have them, but that doesn't mean everyone does, and even though I know plenty of people who haven't become parents that would make great ones, it doesn't mean I need to hound or interrogate them about when they plan to do so.
This also goes to people who ask me about having another kid. This obsession with the number of kids you have has gotten insane. Sometimes it borders on the "enthusiasm" of the circumcision and vaccination discussions. Namely, it's none of your business how much the sex I'm having is geared toward cooking a baked potato in my wife's broiler.
Parenting is not a cult. Let's not recruit like one?
6. Please Manage/Parent your Child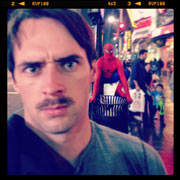 Kids: Spiderman will hate you if you're mean.
Let's first say, I don't want you to be a helicopter parent swooping in every five seconds because your child has 5 grains of sand on his hand. At least try being a firefighter: spot red flags kid-crazy flare up's before they happen and take care of explosions when they happen. Knowwhatimeanvern?
Second, don't put me in the awkward situation of having to throw your kid down a slide after he uppercuts and kicks sand in my son's face. It's not my job and it makes me uncomfortable to have to jump in when you're busy playing Words with Friends on your iPhone.
7. I DO ALL THESE THINGS TOO
Newsflash: I do all these things and talk about them on my blog. Maybe I should enact a New Year's resolution to stop doing them or at least pare them down. The reason I can talk about them so specifically is because I've done most of them, in addition to having these parenting failures thrown at me.
So, did I leave any out? Are there things I do as a parent that piss you off?
–
Follow Us on Facebook
Liking our Facebook Page is the BEST way to stay connected to our madness.
Instructional Diagrams
You'll probably be blown away.