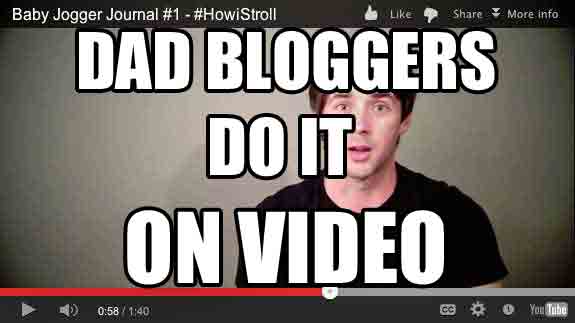 I've snapped so many photos and recorded hours and hours of video capturing Finn in various states of movement. He and I have always been a pair of adventurers together. Whether on walks braving the urban landscape or hiking deep into the arms of giant Redwoods, we enjoy getting some space.
Here's the first installment in a series of videos talking about being a dad and wielding a stroller. I hope you enjoy them, and give them a THUMBS UP OVER HERE.

Having trouble? CLICK HERE! This video was shot entirely on an iPhone!
When Baby Jogger asked if I'd do a few videos for them, I was pretty jazzed. We've used Baby Jogger since Finn was a tiny munchkin. Let me rephrase: WE ACTUALLY USE THEM. I'm stoked to help them out because we've had great success with their mobile baby-pushers.
Follow my adventures on Twitter and Instagram by using the Hashtag #howistroll!
You can also follow them on the following places:
Twitter
Facebook
Baby Jogger Website
–
Facebook
Who wants to see a book on a Face?
True Story
I can't dance. True story.
Disclosure/Disclaimer Thing: This is a sponsored post for Baby Jogger. This post is my own opinion and my crazytalk doesn't necessarily reflect the opinions of Baby Jogger or its staff. Who are obviously smart enough to hire us.