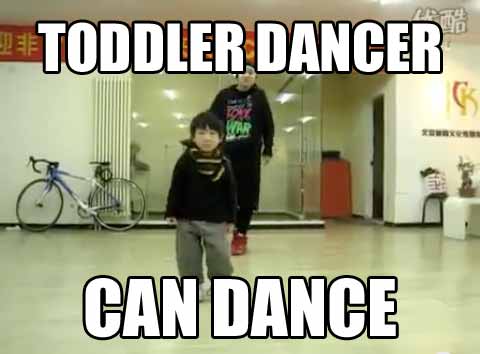 You know what's cool?
This: Learning that a toddler can dance better than I could ever hope to pretend to even remotely dream of accidentally falling on myself in a way that looks like it's almost a dance move.
This is unreal.
I present to you…
THE COOLEST TODDLER EVER
My wife wants to put Finn into dance classes immediately. I was on the fence before but this kid has a freeride to getting attention from WHOEVER and WHATEVER he wants. The world is his disco-ball-enshrined oyster. So, maybe I'm caving on it.
::busts a super white-boy move::
Or maybe I should stick to nodding my head to music.
–
Dancebook
If our Facebook page danced like Napoleon Dynamite, that's what it would be called.
True Story
I can't dance. True story.