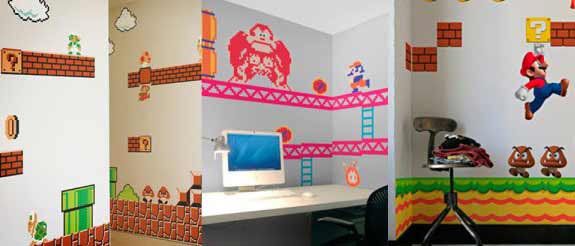 Due to overwhelming demand from the nones of people who read this website, we've decided to talk about weird/cool/fun/naughty/funny/unique gifts you might get people for the holidays. Every weekday starting today until December 21st, we'll be posting a new item that we found during our countless hours of scouring the internet for ridiculous stuff.
If you have an item you think is rad, GO HERE and email us about it.
This will be in addition to our normal posts, as much as possible, so hold on tight! It's gonna be a bumpy ride.
Now without further ado… Day #1!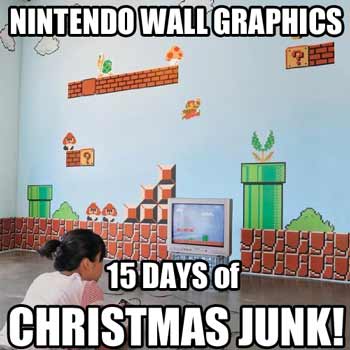 When I was a kid, I played Nintendo. A lot. And my ultimate dream was to be IN the game. I dreamed of it, in fact.
This wallpaper is classic Super Mario Bros. scenery. Mushrooms, pipes, bricks… wait, a minute. This sounds like a description of Breaking Bad. I digress.
Well, give your kids what I couldn't have. Go buy this awesome wallpaper. Level up someone's childhood.
–
Some other crazy stuff we found
Don't say we didn't warn you. Oh, wait. We didn't.
Instructional Diagrams
Some stuff here. And some products you shouldn't buy.