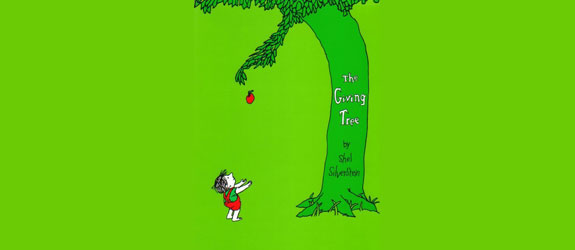 Last night I was reading with my son during our nightly pre-bedtime read marathon.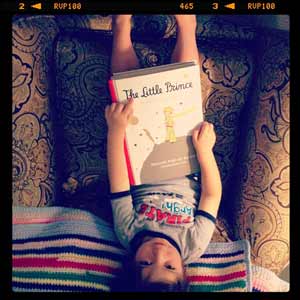 This guy gets bossy in his marshmallow chair.
We sat critiquing the various characters and their behavior. There were the obvious socio-environmental questions about The Lorax, the revelation that The Goldbug in Richard Scarry's books was actually a metaphor for racism and we also agreed that Winnie the Pooh's honey addiction needed to be addressed if he's ever to have meaningful relationships. You know, the standard conversations.
Then he went for a book that he'd never pulled off the shelf with me before. Finnegan grabbed The Giving Tree by Shel Silverstein.
Now, before you click off the page because I sound insane, and go look for some photo galleries or celebrity gossip, hear me out.
We sat down in the marshmallowy rocking chair in his room and read the thoughtful, heartbreaking book. I was still moved to salt water.
But something had changed.
I'll admit I haven't read the book in quite some time even though Finn is sort of a book addict these days and ransacks the bookcase. We often spend hours reading but reciting this book aloud was like reading anew. There is an old paradox that says you can't cross the same river twice. I guess the same goes for children's books.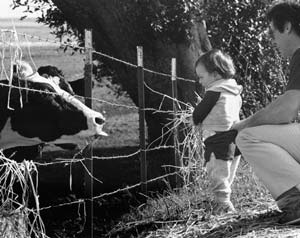 My father gave me amazing experiences. Like this cow who tried to take my arm off, for example.
My son immediately grasped the boy's selfishness. He was concerned. Finn saw the boy as more of a menace and self-centered taker. I was impressed. For a 3-year-old, I thought Finn's batting average was high, but this was something different. He actually felt bad for the tree.
Growing up, so many of us interpreted the same pro-environment and anti-greed message from of The Giving Tree. It's the clear metaphor. But I twigged on thought process that was completely knew to me, sitting next to my son in his jammies: Is the tree selfless or simply a martyr?
I followed my train of thought on a measly, mental handcar and the hidden message was revealed. Timothy Jackson of Stanford University's Religious Studies says it a bit more eloquently:
"The more you blame the tree, the more you have to fault the very idea of parenting. Should the tree's giving be contingent on the boy's gratitude? If it were, if fathers and mothers waited on reciprocity before caring for their young, then we would all be doomed."
What is unconditional love but being grateful to give until we have nothing left? We are the tree, the infinite provider. We must give of ourselves with everything we have and are. If we don't, we risk our child's future. The book is a hidden language to parents, as much as a cautionary tale to kids. We allow our loneliness and pain to diminish the concept of our giving. Everything we have will be taken away, we know that.
The tree was grateful for her time. And, The Giving Tree, with its paper pages birthed the trunk from a lonely tree gave me that gift.
I'm grateful.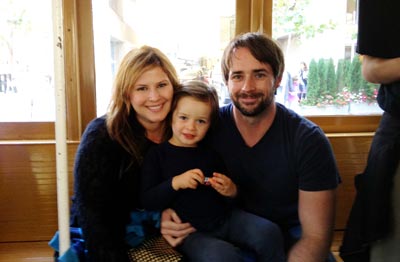 –
Want to learn more about us?
We're not all sticks & giggles.