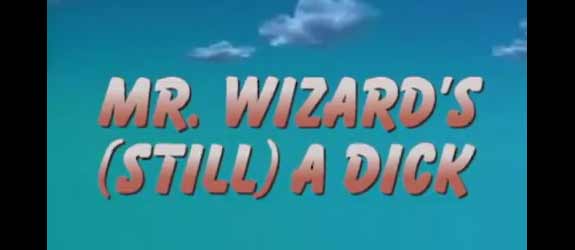 I often reminisce about old TV programs and wonder if I should go digging them up online. That's the beauty (and horror) of this mile-wide and inch deep place.
There were so many great children's shows that made me the man I am today. One such show, a favorite of mine, was Mr. Wizard's World. The guy somehow managed to be a wizard and a scientist at the same time, a feat that will probably never to be repeated. Go figure.
Unfortunately, I found this…
"Keep out of reach of children… that includes you." – Mr. Wizard
It's like my whole childhood was a lie.
Oh, that's great, Mr. Wizard. Or should I call you Richard Face? You know more than 10 year-olds. Good for you. Why don't you lord it over them in a crotchety old-man way?
If you're a child of the 1970's or 80's, this probably ruined your day. I'm very sorry for that. And though Mr. Wizard was a total dick, we can probably agree that Mr. Wizard's World is schools of igloo-dwelling octopus-jellyfish-sharktopus better than the ridiculous, digital crap on TV today.
Weren't convinced by that first video? Let me show you another piece of video evidence…
I feel like somewhere all of my science teachers I've ever had are laughing together, watching these, and remarking what an idiot I was.
I am was such an idiot.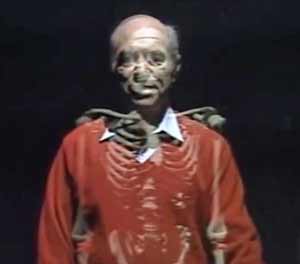 Yeah, this didn't scare me at all as a kid.
–
Our Facebook Page
It's happy happy funtime.
Don't CLICK HERE!
Seriously. It's just ruin your day some more.