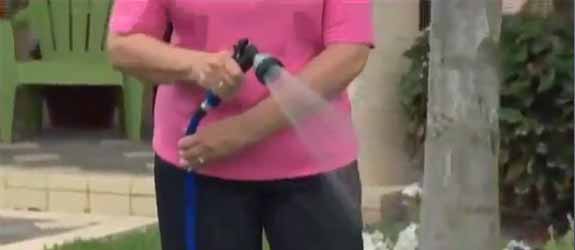 Many technological advances have come from humble beginnings. Or, in this case, frightening and pornographic dirty minds.
Meet THE X-HOSE.
Am I tired of tugging and lugging my hose? You're damn right, but you can't just go and replace it, SIR. I don't care that it expands to three times it's length. So it's a shower and a grower. Big deal.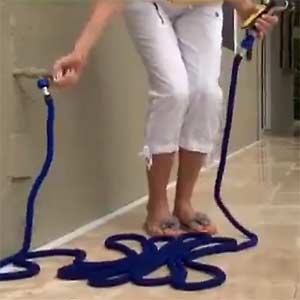 And it never kinks! Powerful high-flow spray! Contracts to incredibly small size! That all sounds familiar!
Yeah, it weighs only a pound when flaccid and it's probably a great piece of equipment if you don't have a lot of storage space, but I don't enjoy watching my hose get stiff when I turn it on.
I'm just gonna say it: the scientists behind this wünder-hose probably modeled it after a specific male organ. And I don't mean the elbow.
Also, for those who don't have the guttermind that I do, it seems to come alive and I don't like gardening equipment going all Skynet. You should be afraid that it will slide in through your bedroom window and strangle your cat.
It's climbin' in yer windows. It's snatching yer people up. Tryna hose you.
This also happens to be another great justification for me never taking out the trash.
–
Our Facebook Page
It's happy happy funtime.
Follow our Pinterest!
Pinning isn't just for professional wrestlers.