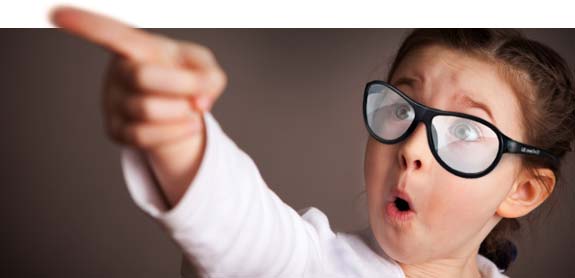 It used to be so easy keeping the kids safe… Just make sure they ate their vegetables, avoided the video arcade, and steered clear of weird guys in raincoats. Sure, there were other things too, but the big three are memorable for a reason.
Anyhow, with the Internet now plugged directly into the house, you might as well skip the speeches and just leave your back door open 24-7. Thanks to the insanity of content and unchecked communication available on the world wide web, all manner of twisted garbage and flotsam can easily find its way inside your home any hour of the day or night — invited inside by your ever-curious children. What makes it so hard is that the kids are usually holed up in their rooms on the computer or huddled in some dark corner punching away on their smart phones, so parents (like you!) almost never know what they're actually watching, doing, or seeing.
Well, no more, we say. No more!
Thanks to the ever-growing digital revolution, the Internet has been properly integrated (finally!) into the very best piece of home entertainment equipment ever invented — the television. That means no more unknown scary stuff happening far away on laptops in the bedrooms upstairs. Instead, park your kids in front of an LG Smart TV with Google TV and watch what happens. The fact that they have to wander the Internet in plain view of everyone is just the beginning. Now, you'll be able to see what they're up to, which makes policing the real dangers of the Internet more manageable than ever. But there's even more.
The kids will totally buy in to this thanks to whiz-bang goodies. The LG remote has a keyboard and mouse for easy access to Facebook, YouTube, and myriad other apps the kids probably already use. LG's TV also provides real-time info on the show or movie you're watching, plus 2D to 3D conversion with the push of a button for those Netflix nights. The kids can even customize the TV dashboard to make it suit them personally. Yes, this does mean you may find yourself more deeply involved in their day-to-day life than ever before (including the ickier relationship bits), but at least you'll finally know what's really going on with their lives. And, let's face it — you're the dad … you've got to know what's going on, or else!
For more info on the newest media/TV integrations, check out the LG Smart TV with Google TV. For safety's sake!
Disclosure: This post is brought to you today by LG & it's futuristic, butt-whooping LG Smart TV with Google TV that plugs into the INTERVERSE. And they did not give us a TV, though, in retrospect, they probably should have since we're obsessed with movies, the internet and rad technology.