To those of you who labor and never stop,
And those who've labored for hours just to see a life drop.
To those who always put food on the table,
and those who don't have a table to eat on.
Happy Labor Day
We know that sometimes you work hard to deliver toys when it's about batteries instead. But we salute you just the same. Take it easy today, if you can.
Breast wishes,
Charlie & Andy
Makers of Trouble & Cute Children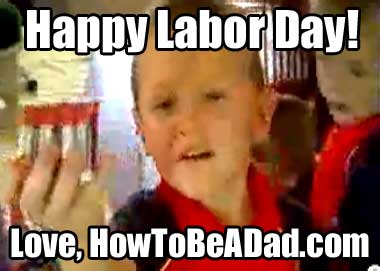 –
Our Facebook Page
It's happy happy funtime.
Follow our Pinterest!
Let's Pin Party People.