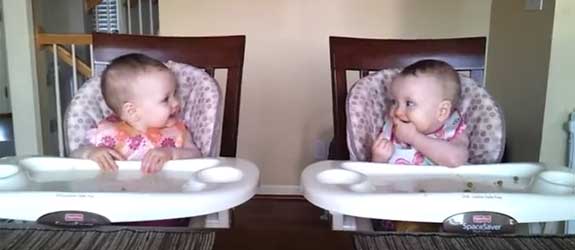 People often ask…
What's it like being a dad?
What are the best parts of fatherhood?
Do you have any redeeming qualities whatsoever?
The answer to all of those questions is inevitably, "42."
But seriously, being a father can't be summed up in a status update, a tweet or a blog post. Words can't bear the weight of the incredible doting and love that is possible. But maybe this Youtube video can begin to describe it…
If you don't have an emotional reaction to that video, I would check your wrist for a pulse.
–
Share this thang on StumbleUpon
This INSANELY RAD VIDEO deserves it…
Follow our rad finds on StumbleUpon
We find cool stuff. Then you enjoy it. Boom.